APPLY FOR THIS OPPORTUNITY! Or, know someone who would be a perfect fit? Let them know! Share / Like / Tag a friend in a post or comment! To complete application process efficiently and successfully, you must read the Application Instructions carefully before/during application process.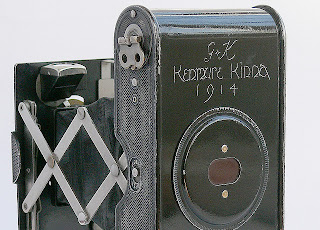 This article appeared in the West Wimmera Mail, Australia on August 28, 1914. Early in the war there was a lot of fear and suspicion, spies were found everywhere.
Poor Horace Woolmer arrested for carrying a camera near 'fortifications' on holiday. A bit silly, some would say, but it could have been a scene from the '39 steps'.
"Mr. Horace WOOLMER, who is away on holidays, in a letter to his parents at Natimuk, says that when at Botany Bay, New South Wales, he was nearly being placed under arrest as a spy. He had his camera with him and was in the neighborhood of fortifications, when, being regarded with suspicion, he was accosted by a party of cadets.
Fortunately he was able to satisfy the authorities that he came from the peaceful little village of Natimuk, and that he had not the slightest intention of giving the internal arrangements of his country away. "
How to Stop Missing Deadlines? Follow our Facebook Page and Twitter !-Jobs, internships, scholarships, Conferences, Trainings are published every day!