APPLY FOR THIS OPPORTUNITY! Or, know someone who would be a perfect fit? Let them know! Share / Like / Tag a friend in a post or comment! To complete application process efficiently and successfully, you must read the Application Instructions carefully before/during application process.
this article was published – November 18, 2019

I received a negative decision today and this after a pro-Russian government was installed in Moldova
Ok, I understand the Canadian activists, they are selected by political correctness and they was lied to as kindergarten children and they were paid to lie. All immigration service, police, Canadian government receive money from Romanians and doing illegal activities.
What do you think you can lie to the Russians!
The Russians fucked Canadians like kindergarten children!
And now I have only two options: to appeal the negative decision or to leave Canada!
For two years Canadians collaborated with Romanians!
The intelligence services from Romania collaborated with the Canadian services intelligence.
I have already explained in front of the commission at the hearings how the Russians work in Romania, but they (the Canadians) are so stupid that they did not understand anything! I'll try to explain it again!
And how the Russians did in my case!
I have never been wrong in my analysis and for me it is enough to watch Russian TVs to do short, medium and long term analysis with all the plans of Russia
I studied at 3 universities and I attended many trainings, interships, conferences!
There are many analyzes, but let's start with the most important analyzes!
In February 2014 I made the following analysis that the Russians will try to take Crimea and that they will try to do the same thing in Ukraine as in Transnistria!
I was in a room where there were about 40 people, including presidential adviser for Strategic Affairs, Security and Foreign Policy of the Presidential Administration and no one believed that the Russians would take over Crimea and no intelligence service in Romania did the analysis.
There are some people on earth who have done the respective analysis!
In December 2015, I warned the Romanian authorities about a possible scenario that could take place in Moldova as well as the Crimean model, but was a person who has broken the Russians plan and that was me and I'm proud of that! And if the Romanians at the state level warned the Ukrainians about possible scenarios in February 2014, today Crimea was part of Ukraine!
But they didn't!
The fact that there is a person who can ruin the plans of the Russians, and in order to destroy that person you have to call people from the FSB branch in Moldova, which is called the Information and Security Service of Moldova.
Next step, the FSB branch from Moldova sends challenges to Romania and the Romanian Intelligence Service knows that a Russian / Belarusian / will come and will walk beside me.
Last time I was in Moldova on September 28, 2010 and since then I have not returned to Moldova.
from 2012 to 2016 I studied law in Romania and also my master's degree in conflict analysis and resolution
And let's say that one morning when I go to university, a Russian sits next to my chair, and I don't even know that individual and in the same place there is also a Romanian security officer photographing me sitting next to a Russian. !
In some cases a joint team is created, between the intelligence service in Moldova and the intelligence service in Romania.
Both teams are in Bucharest, and the Moldovan Intelligence Service provided all the information received from the Romanians to Russia.
From the information received from the Romanians / Moldovans the Russians send again provocateurs (people I do not know) and when I become a spy of all services
The people who work on my file and because of the challenges and misinformation they send to the Moldovans / Romanians (who also work for the Russians) are promoted in their careers!
From activists to people who work for secret services, my nightmare begins to make my life so I hate the Romanians and send me in the arms of the Russians
I will have no other solution than to go to the Russians, and the people working in the counter-intelligence services in Romania and Moldova will report that I went to Russia because I was a Russian spy and the people from the counter-intelligence information will be promoted as they found a spy!
Then I was in the Czech Republic or Poland, the intelligence services in Romania as well as undercover activists try to bring me to Romania!
But when I get to Romania they do everything they can to give me Russians!
When I try to go to the United States, they do their best, to not even reach the US embassy in Bucharest and the closer I am to the US, they become more nervous.
The challenges that Romania has made, the same challenges they have done here in Canada.
They risked the career of some activists to save the covered activists the Romanian intelligence services that collaborated with the Canadian services sent the information to the FSB branch in Moldova.
The information was taken over by the Russians, who also sent provocative ones, people I didn't know and who were surprised by the Romanian / Canadian / Moldovan intelligence activists or services.
The Canadian intelligence services are so crippled and corrupt that they were fucked like kindergarten children.
Canadian police and intelligence services know all the people who were corrupt!
Because they also broke the law and took bribes.
Intelligence services so stupid I have never seen in my life!
I have no claims for activists because they are by their nature idiots and corrupt!
As is a football league with a ranking, so there is a ranking of the secret services!
All the intelligence services in the world have understood that Canadian services have been rubbed off as some children, but only they are trying to make it seem like everything is under control.!
The Arab, African, Chinese, Latin community have understood that they(canadiens) have been rubbed off by the Russians, only Canadians are trying to keep some apparent ones under control!
Everyone in the Canadian intelligence service had to be fired and to create a new team to investigate But they want to send me to the Russians!
Many people were promoted and now to admit that you were wrong is the biggest problem.
My message was very clear! Any person from Romania or Moldova, whether he is an activist or part of the intelligence services, must be arrested or at least suspected!
And my message to Canadians is this: I will not go back to Moldova or to Romania! I will go to Ukraine and I will fight in the war with Ukrainians against the Russians!
You are a people of lascivious and stupid people, and I will never respect you because you collaborated with Moldovans / Romanians who tortured my mother!
through my veins Ukrainian blood flows and I am proud of this!!
I will never respect you because you took money from Moldovans / Romanians who tortured my mother!
You are a nation of cowards and without dignity
Fuck you canadiens!
I want to congratulate the Russians! You fucked Canadians on their territory!
https://plopandrew.blogspot.com/2019/09/for-immigrants-from-latin-america.html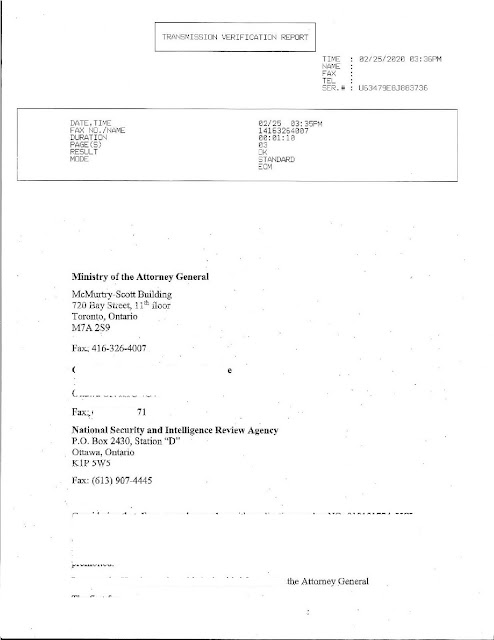 https://plopandrew.blogspot.com/2019/11/why-canadians-send-me-to-russians.html
How to Stop Missing Deadlines? Follow our Facebook Page and Twitter !-Jobs, internships, scholarships, Conferences, Trainings are published every day!