APPLY FOR THIS OPPORTUNITY! Or, know someone who would be a perfect fit? Let them know! Share / Like / Tag a friend in a post or comment! To complete application process efficiently and successfully, you must read the Application Instructions carefully before/during application process.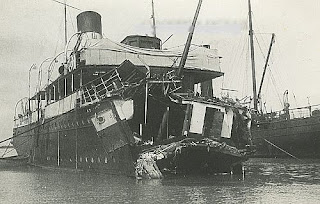 The British Nursing Journal on 1st April 1916 published this story of an unnamed British nurse and her actions on the SS Sussex.
The risks run in the Channel crossing to France have always been great, but the torpedoing of the Sussex has at last taken toll of innocent women and children, as well as men, about 50 lives having been lost, amongst them several American citizens.
As usual, there were some wonderful escapes. Mr. W. 0. Snelling, a member of the Norwich Town Council, who was one of the passengers on board the Sussex, pays tribute to a plucky English nurse. He begged her to go with the other women in one of the boats.
"No," she replied, " give my place to a man with a family of children. I am only a single woman."
With a medical student who was on board she worked with great courage in tending the wounded and dying, although she herself was ill.
How to Stop Missing Deadlines? Follow our Facebook Page and Twitter !-Jobs, internships, scholarships, Conferences, Trainings are published every day!