The first time I was introduced to Apple products, I was probably in the first or second grade and was quite nervous upon leaving the comfortable domain of my classroom to enter the mysterious computer lab.
I remember curiously studying the new Macintosh computers and spotting the simple apple logo and thinking to myself, "Man this is a stupid looking logo," and then proceeded on to play Where in the World is Carmen San Diego.
Little did I know that Apple would soon begin its unprecedented rise throughout the decade and establish itself as one of the most powerful and innovative companies anywhere in the world.
This is an old picture and as of today, Apple has risen almost 8$ per share to a whopping 283.23$ per share. Imagine, just between 2001 to late 2004, Apple shares never really rose past 10-15$ per share, and now it has exploded to become one of the most sought and traded stocks in the market.
The question i'm
sure
you are asking yourself now is: How can I spot the next Apple or Microsoft and buy when they are still cheap. Unfortunately there are no perfect answers to this question, but there are many indicators that can help you predict with a degree of accuracy whether or not a company has a chance of achieving success int he future.
Being able to read a financial statement is critical to assessing a companies future potential and how well they may continue to do in the future. It is important to learn a few reasonably simple calculations such as ROI, (rate on investment) Debt to equity ratios, and a few more. Heres a link if you want to learn a bit more
Also, a company cannot succeed (in most circumstances) without a clear and powerful leader who invokes a high level of charisma, passion, and dedication towards his company. Steve Jobs exemplifies many of the qualities of a truly successful and motivated CEO and has brought Apple back from the dead into a larger than life company. Although there are many criticisms about some of Apples products and policies, it cannot be denied that his ambition has stirred the interest of the world and helped create the empire that Apple has become today.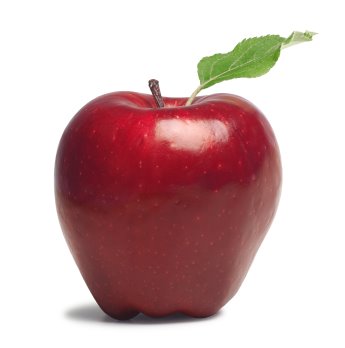 Personally, I believe that one of the reasons for Apple's huge success in the recent years is based on its simplicity. With the influx in modern technologies and a rapidly developing urban society, it is becoming harder and harder to reach out to everyday potential customers, and Apple has exceeded everyone's expectations by invoking mass media internationalization.
For example, the I-Pad, I-Phone, basic premise of marketing lies in one letter, "I." Although it has transformed and evolved into different shapes and forms in its products, Apple's simplicity and ease of use has caught society by storm and has left nearly no one dry after its wake. This genius marketing concept was coupled with simple advertisements which nearly everyone could relate to.
Finally, there is no such thing as bad publicity, or so they say, and in Apple's case, I would have to agree whole heartedly. For example, nearly every cartoon television show and comedian in the world have made Apple jokes or incorporated them into their shows or skits. From the Simpsons, Futurama, South Park, and many more,
whole episodes
have been dedicated on a storyline based on Apple (or similar sounding) products. This is the key to achieving "Apple level" success, provoking the media and thus getting free advertising to every part of the world.
Well I think thats enough for today, I will likely add more to this post or create another one in the near future, hope you enjoyed! Happy blogging