APPLY FOR THIS OPPORTUNITY! Or, know someone who would be a perfect fit? Let them know! Share / Like / Tag a friend in a post or comment! To complete application process efficiently and successfully, you must read the Application Instructions carefully before/during application process.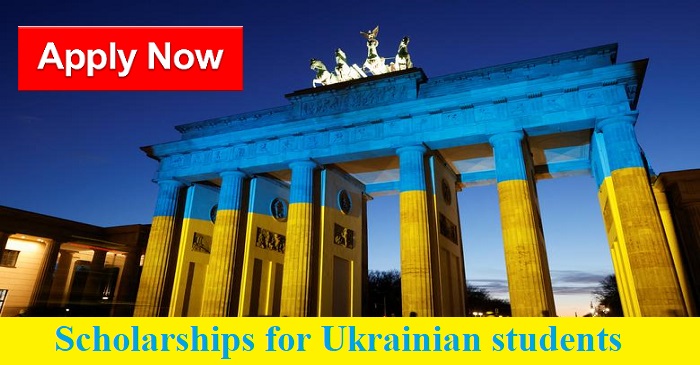 Ukrainian students of TH Köln, who are facing financial hardship due to the war in Ukraine, can apply for a 3-month scholarship of up to 861 EUR per month.
The main goal of this scholarship is to support Ukrainian students of TH Köln who have financial worries due to the war in their home country, so that their studies and stay in Germany are not additionally endangered.
Who can apply for a scholarship?
Students of the Köln are eligible to apply:
who are Ukrainian nationals with foreign educational qualifications*, and
are enrolled at TH Köln with the aim of obtaining a university degree, and
are in financial need due to the war in their home country.
*These are Ukrainian students who have obtained their higher education entrance qualification
at a school abroad,
at a foreign school in Germany or
at a German school abroad
or who supplemented their foreign higher education entrance qualification with a German Studienkolleg.
Amount and duration of the scholarship
up to 861 EUR per month
Duration for up to 3 months. Shorter terms are possible. The scholarship ends no later than the month of exmactriculation.
Depending on the availability of funds and the situation in Ukraine, an extension of the scholarship will be considered.
Application documents
Application deadline
Applications will be accepted from 14.03.2022. There is no application deadline, each case will be decided individually.
For your application, please submit the following documents by e-mail:
Cover letter: please explain why you have a special need,
Curriculum vitae,
Proof of special financial need – if possible.
Proof of financing your studies (bank statements for the last 3 months. If applicable, copies of employment contracts/scholarship agreements),
current certificate of enrollment,
Copy of your residence permit,
Copy of the page of your passport with your personal details.
If you have any questions regarding the scholarship or the application process, please contact Ms. Ohlsen in the Department of International Affairs.
Please submit the application with all documents in a maximum of 2 PDFs to:
TH Köln
Department of International Affairs
Lis Ohlsen
E: ukraine-info@th-koeln.de
T: +49 221 8275 3826
Selection Process
How to Stop Missing Deadlines? Follow our Facebook Page and Twitter !-Jobs, internships, scholarships, Conferences, Trainings are published every day!